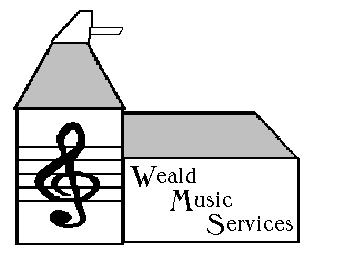 *Weald Music Services Compositions
---
Home***** Compositions***** Festival Series***** Smaller groups***** Orders***** Overseas
---
Anthony Purnell is a Kent-based composer with wide-ranging interests. Until he retired in 2017 he taught recorder, piano, classical guitar and electric keyboard and still performs on a variety of early wind and string instruments in the Early Music Group Cancionero. He makes some of their rarer stringed instruments!

With 40 years experience of recorder teaching at all levels he has evolved a successful format, the Festival Series, to allow mass performances with upwards of 200 young players of varied abilities. The pieces can also be played on a smaller scale, even one to a part.

His output also includes works for smaller groups of recorders, concertos for young players with junior orchestras, church anthems and teaching materials for electronic keyboards.

The Associated Board's new Prep Test for Descant Recorder includes two of Anthony's pieces.

© Weald Music Services, 2012.